Not quite ready to go vegetarian? Take a look at these 3 alternatives!
Looking to change the way you eat? But not quite ready to give up meat entirely?
Well you're in luck! Nutrivise is going to go over some commonly overlooked diets, that definitely are worth looking into: Pescetarian, Mediterranean, and Flexitarian.
The Pescetarian Diet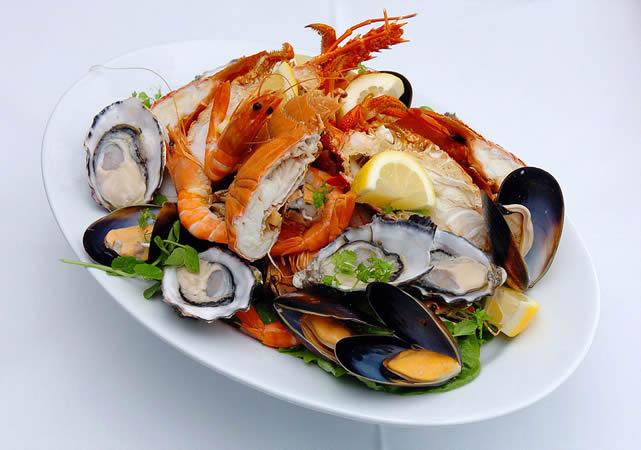 Pescetarians consume fish and other seafood, but do not eat land animals or birds. They can eat seafood, including fish, mollusks and crustaceans (YUM! We love crab and lobster!). These foods can be prepared in any way, as long as they are not prepared with animal flesh ingredients.
Don't forget, fish is usually high in healthy fats and omega-3s!
The Mediterranean Diet
The Mediterranean diet consists mostly of plant foods such as vegetables, fruits, beans, whole grains, nuts, olives, and olive oil along with some cheese, yogurt, fish, poultry, eggs, and wine. These foods form the foundation of the plan and provide thousands of vital micronutrients, antioxidants, vitamins, minerals, and fiber that work together to protect against chronic disease. Most of the foods consumed are fresh, seasonal whole foods and are usually not processed. Preparation methods tend to be simple; foods are rarely deep-fried. 
The Mediterranean lifestyle also includes leisurely dining and regular physical activity, which are also important parts of the equation.
The Flexitarian Diet
Flexitarians eat red meats occasionally, but generally try to follow a vegetarian diet. There is a strong emphasis on a majority of the diet coming from plants and plant-products, while reducing meat consumption.
Read more to get tips on making the change!
THE RUNDOWN
Pescetarian:
YES: Fish & Seafood plus grains, fruits and veggies. Dairy and eggs are okay depending on the individual.
NO: Land Animals and Birds. Minimize processed foods and refined sugars.
Mediterranean:
YES: Fish, Seafood and Chicken plus whole grains, dairy, eggs, fruits and veggies.
NO: A lot of red meats (red meat should be limited to small amounts) and try to replace fats such as butter with healthy oils such as olive oil. Minimize processed foods and refined sugars.
Flexitarian:
YES: Grains, fruits, veggies and depending on individual the consumption of eggs and dairy. Red meats, poultry, fish and seafood are okay occasionally but there is no set limitation. Generally, meat can be eaten once a month to every few days.
NO: No strict limitations or rules. Minimize processed foods and refined sugars.
Need some help making a change? Check out these 11 tips below!
1. Stay open-minded.
2. Take small steps, make small changes.
3. Educate yourself ( Flexitarian Info | Pescetarian Info | Mediterranian Info )
4. Keep a journal.
5. Try meat substitutes.
6. Join a club.
7. Visit local vegetarian and Pescetarian friendly restaurants.
8. If you're not ready to give up meat, try moving to free-range and grass-fed.
9. Make sure you're eating clean foods, free of artificial ingredients.
10. Try being a flexitarian or semi-vegetarian to start.
11. Don't stress if you're not up for the "challenge" yet.
Be well,
The Nutrivise Team

Looking for some more info? Check out these links: